At the beginning of your adventure, you can select which type of bender you want to begin your life as. This'll start you off with Water Whip, Earth Throw, Fire Stream or Air Blades. Your bending techniques are items in your inventory. If you hold one, it'll show you the name.
The other Bending Techniques can be unlocked by meditating at a meditation site. You'll find these all across the world, for example, there is one in front of the Kyoshi statue in Ba Sing Se.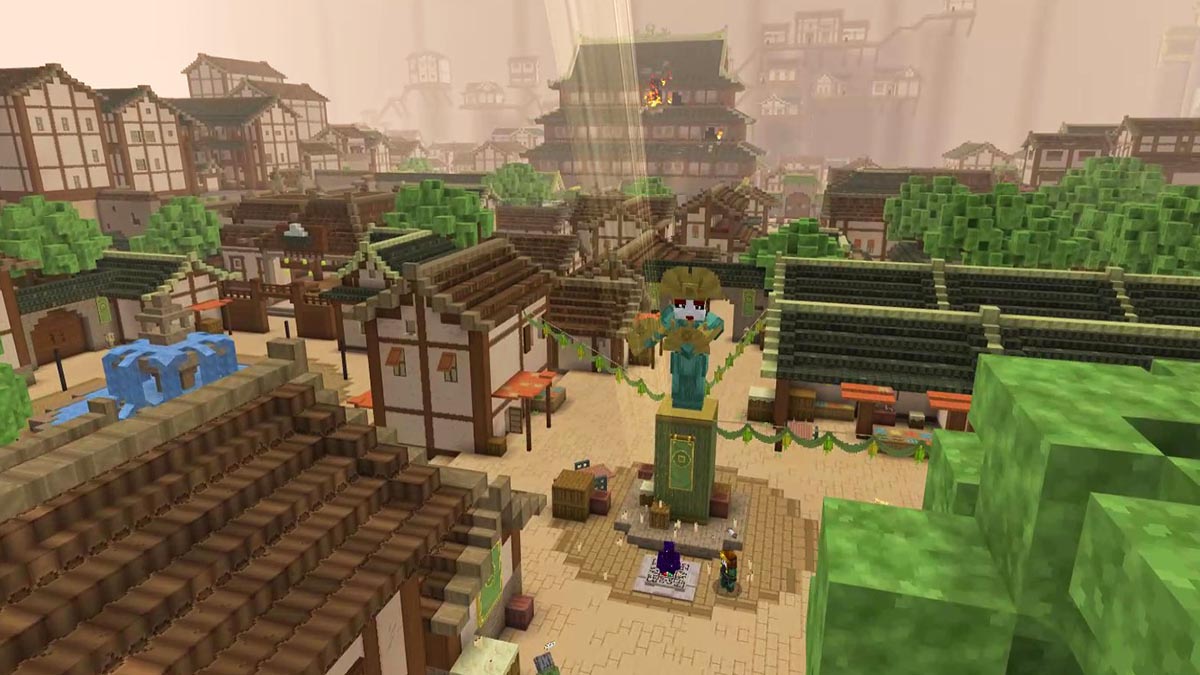 When you begin meditating, you will be able to spend Mastery Points to unlock new techniques. Mastery points are earned by defeating characters in a duel or by completing an encampment.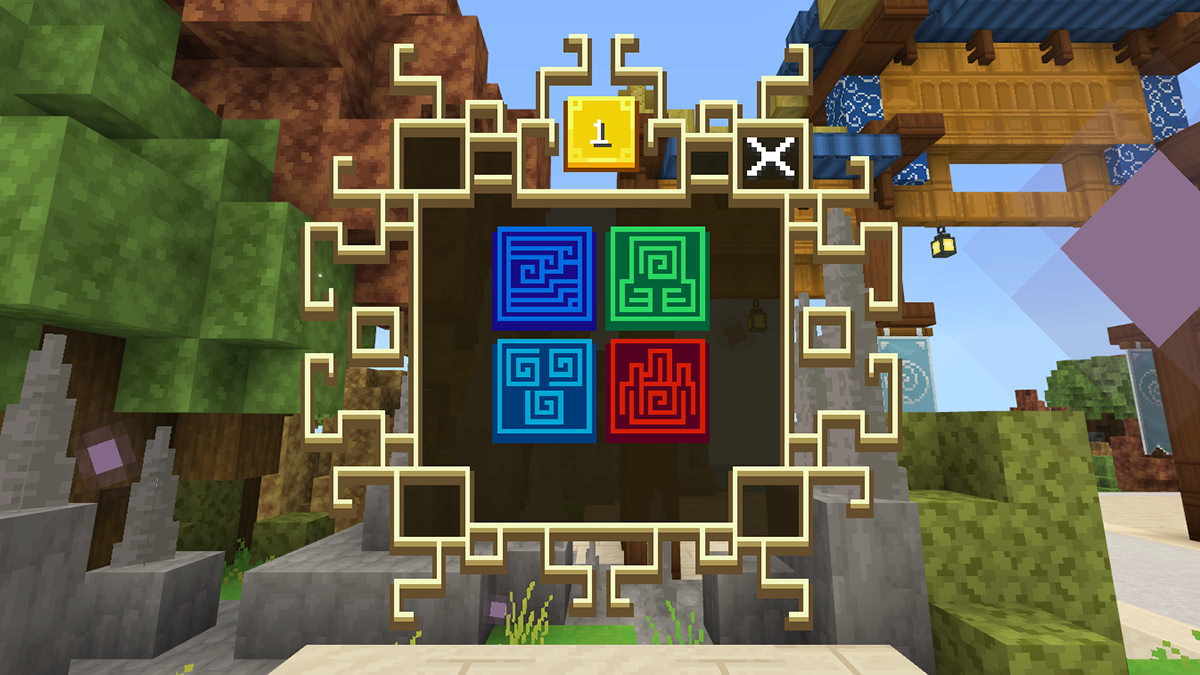 First, select a Bending type by choosing one of the four icons, and then you can view the three bending techniques that you can unlock as part of that bending art. If you select one, it'll show you a short description and a price- this is how many Mastery Points you will need to unlock it.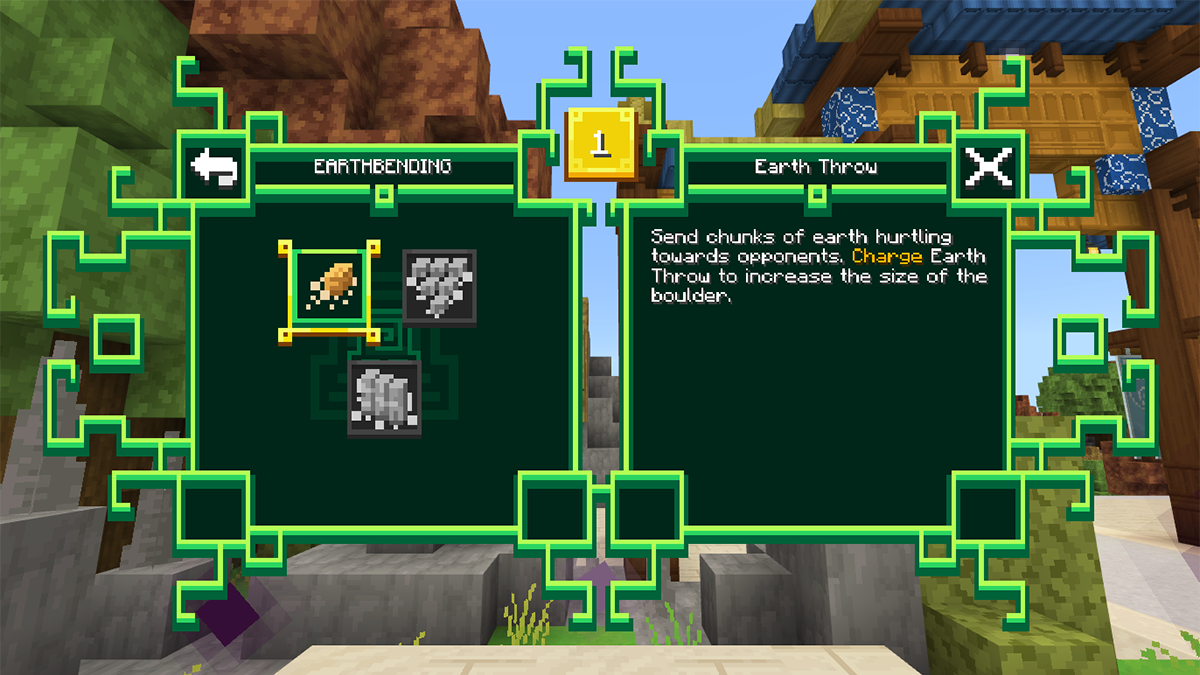 Waterbending
| | | | | |
| --- | --- | --- | --- | --- |
| Icon | Name | Cost | Description | Image |
| | Water Whip | 1 MP | Create a lashing tendril of water that swipes at opponents. Wet opponents drop puddles and can become frozen. | |
| | Octopus Form | 2 MP | Embrace the waves and become the embodiment of an eight-tentacled beast. Octopus Form is both a shield against incoming attacks and a ferocious close-range attack. | |
| | Frost Breath | 4 MP | A bone-chilling breath that deals damage. This ability can be held to send a continuous stream of cold air. Wet opponents can be frozen in place. | |
Earthbending
| | | | | |
| --- | --- | --- | --- | --- |
| Icon | Name | Cost | Description | Image |
| | Earth Throw | 1 MP | Send chunks of earth hurtling toward targets. The earth is accelerated to a high speed, and upon impact, it explodes into a cloud of dust and debris. Earth Throw can be charged to increase the size of the boulder. | |
| | Earthquake | 2 MP | This earth-shattering ability sends shockwaves through the ground, catapulting opponents away at close range. Charge Earthquake to perform a larger, more powerful attack. | |
| | Earth Wall | 4 MP | Summon a stone barrier that can block incoming attacks. Earth Walls can be thrown at opponents to cause massive damage. | |
Firebending
| | | | | |
| --- | --- | --- | --- | --- |
| Icon | Name | Cost | Description | Image |
| | Fire Stream | 1 MP | Cast a constant stream of fire from your fingertips that engulfs opponents in a blazing inferno. This ability can be held to shoot a continuous blast. | |
| | Fire Sweep | 2 MP | A stream of fire that extends outwards from the user's legs while they perform a low sweeping kick. | |
| | Meteor Dash | 4 MP | Propel forward with amazing speed; blowing opponents away with extreme force. Landing causes an explosion. Meteor Dash can be charged to launch yourself further. | |
Airbending
| | | | | |
| --- | --- | --- | --- | --- |
| Icon | Name | Cost | Description | Image |
| | Air Blades | 1 MP | A focused air current that can slice through opponents. Air Blades can be used to keep opponents away. | |
| | Air Sphere | 2 MP | A whirlwind that encircles the user. This ability is strong enough to withstand high-velocity impacts. The air current is so strong that the user can hover for a short period of time. | |
| | Tornado | 4 MP | This ability allows the user to conjure a devastating tornado that seeks out opponents. The tornado will cause damage and knockback any opponent who comes into contact with it. | |