Can you play this map with friends? Absolutely! Here's some recommendations from our team to make sure you have an enjoyable multiplayer experience: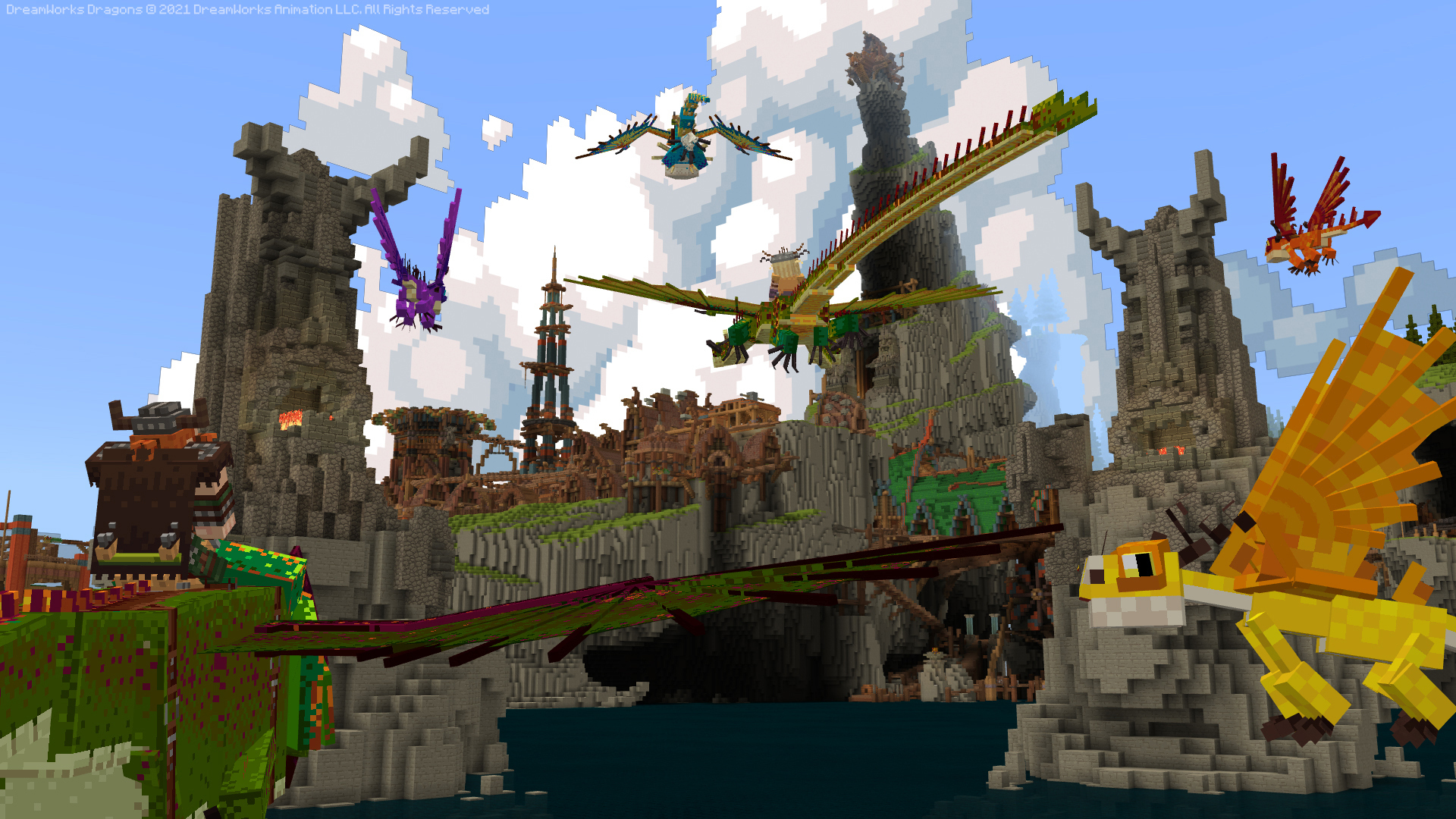 When to join the world:
All players should join the world before speaking to Hiccup at the start of the game. This ensures that every player in the world will be given their own Gronckle and participate in the tutorial. If players join after this they will be not be given a starter dragon and will have find other dragons and tame them.
Device controls:
All players should select what device they are playing on in the tutorial arena to ensure their dragon controls are best suited for their device.

Can dragons be shared?
Dragons can only be tamed and ridden by one player. Friends who join your world will not be able to ride your dragons and will need to tame their own.
Facing performance issues or bugs on realms?
Hosting a Minecraft Marketplace map on Realms can dramatically change how our content behaves. This is outside of our control, and is not something we can plan for when developing content. This means there can sometimes be performance issues, gameplay blocking issues or bugs that just don't exist outside of that usage. We recommend if you are playing with friends to host the world as normal and have your friends join the world directly.
Things to do on multiplayer HTTYD:
Have you tried dragon racing? You can race against your friends in the dragon racing competition in Berk! Who will win? You can also try and beat each other's high scores in the flight trial, or tag team quests together.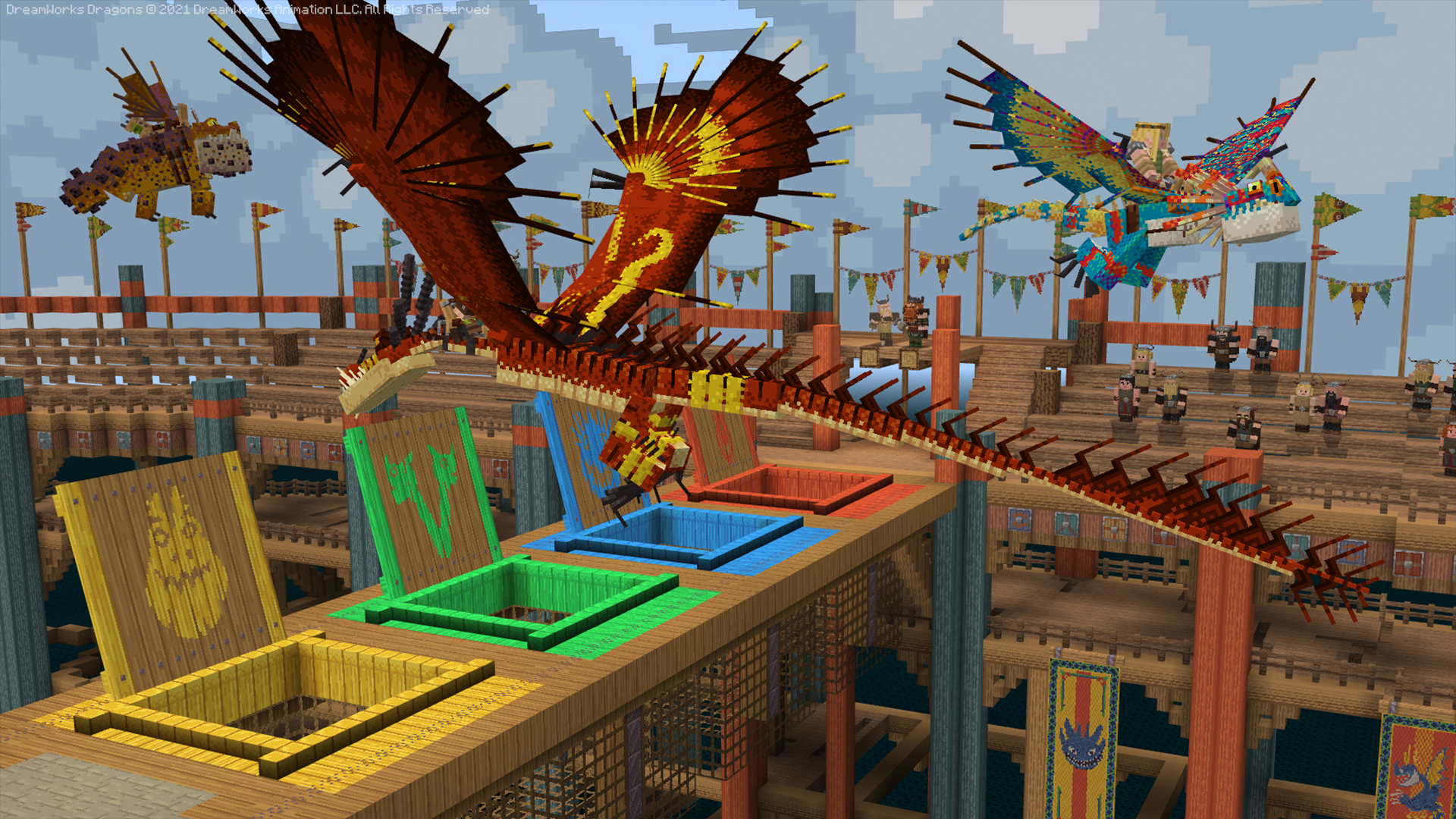 Do all players need to own the world to play?
Only the host player needs to own the HTTYD world to play it with friends. Everyone who joins the world will automatically get sent the required resource packs to play. You can learn more about joining hosted worlds here.