How do I use tools on my device?
"Interact" and "Punch" are key pieces of terminology we use in the map. In Bloom, you must "Interact" with the floating menus (such as the "start game" menu) in order to use them.
In order to collect trimmings using the pruners, or water your flowers, you must "interact" on the flower. You can only collect trimmings once every five minutes. To break clutter, you must "punch"-- it's like mining in normal Minecraft.
How do I start the game?
You will spawn in "The Meadow". Follow the path ahead to the tree, and "interact" with the menu near the bench. This will take you straight into the tutorial and you can follow the instructions from there.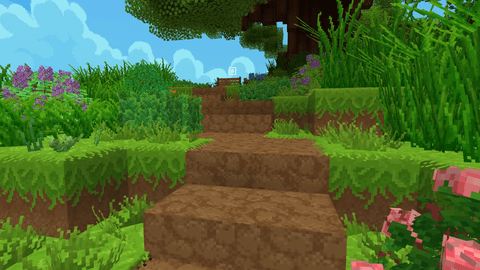 How do I change dirt to grass, or grass to dirt?
"Interact" using the clippers to turn grass into the dirt. "Interact" using the watering can to turn dirt into grass.