Are you a completionist? Here is how to complete all the goals in Bloom!

What is the goal?
Create a pretty garden! Decorate your house! Explore the far reaches of the wild. Grow at least one of each plant and access the Final Forest. Do what you want though, there's no particular end-goal.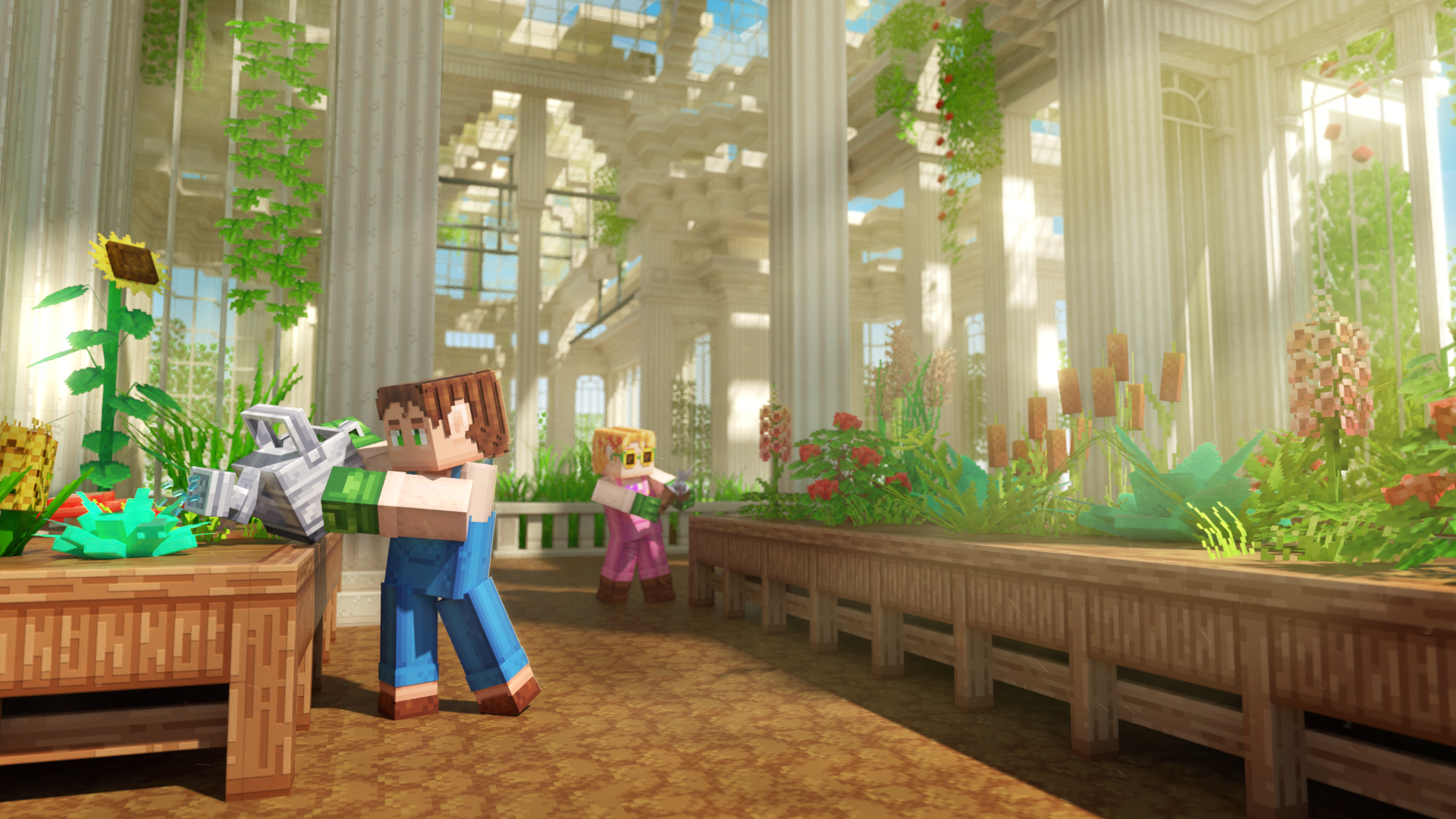 How do I find all of the plants?
The Royal Atrium tracks how many plant species you have grown. It does not track different colour variants of plants, just their species. Explore each area to find different plants. Clear all the clutter from an area to cause a rare plant to spawn! The Royal Atrium will only count the plant once it is fully grown, so keep planting and tending to your garden.
Remember that there's no rush, just garden at your own pace and one day you will be complete!
How do I find all the clutter?
The clutter can be super tricky to clean up. The amount of clutter you have remaining in that area pops up on the screen every time you break a piece. Make sure you stay in that area if you're looking to complete all of the clutter. Look out for pesky small rocks, and try going into the third person to see the area with a new light. I can assure you that all of the clutter you require exists in the area-- so keep your eyes peeled.
How do I open up the gate in the Royal Atrium?
You must fully grow at least one of each plant species. This does not mean you have to grow all of the different colours. The plant species are: Bromeliad, Hyacinth, Cattail, Sunflower, Hydrangea, Rose, Bleeding Heart, Agave, Foxglove, Lilacs, Mushroom, Glowshroom, Triostar, Spiderwort, Prince of Orange, and Monstera.
Do I have all the books?
You get a book each time you upgrade a structure, plus one that can be found at the campsite. The books are:
The Last King (Statue)

The Last Queen (Gazebo)

Meddler's Madness (Maze)

Meddler's Roses (Maze Secret)

The Rebellion (Tower)

Tattered Diary (Patio)

Arcaneology Study (Campsite)