How to unlock Chao:
Chao are unlocked when you complete any achievement on the achievement board. When you return from a level after completing an achievement a Chao will pop out of the pipe and hang around Tails's Lab and the Chao Garden.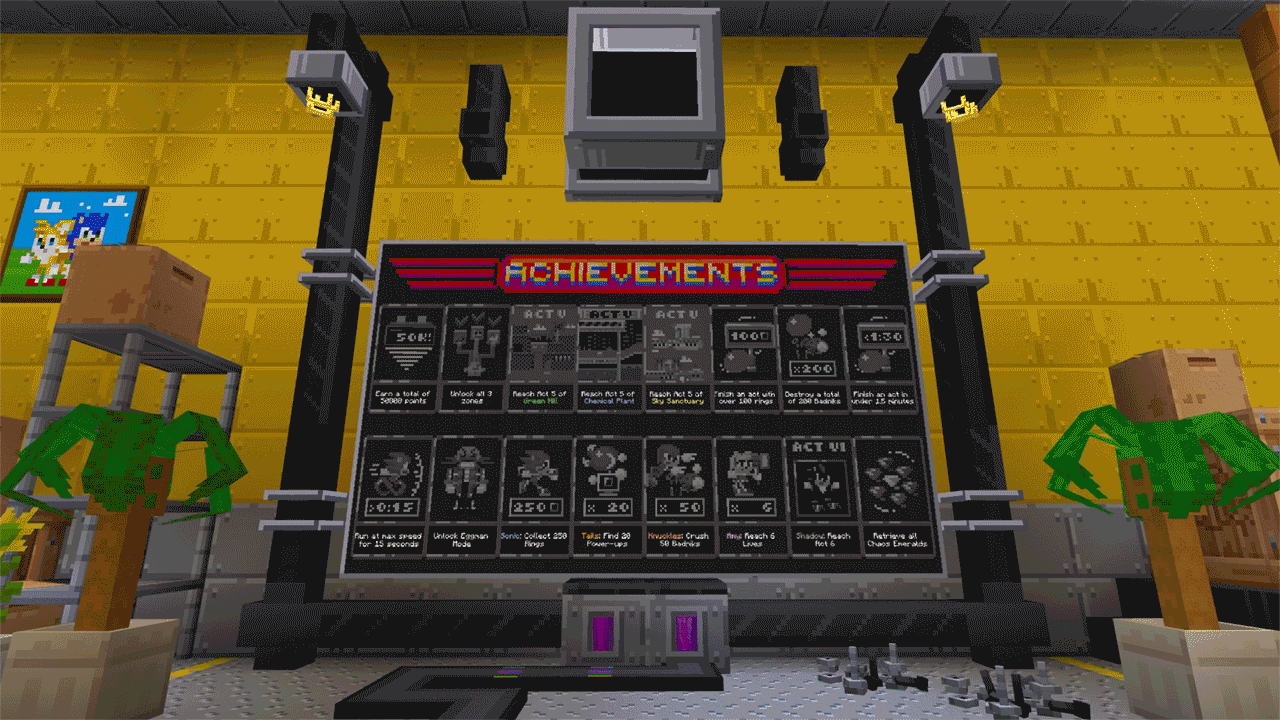 How to access the Chao Garden:
To get to the Chao Garden you need to sneak dash (use a characters ability) into the painting of the garden in Tail's Lab. To return to the lab walk into the opening in the cave wall.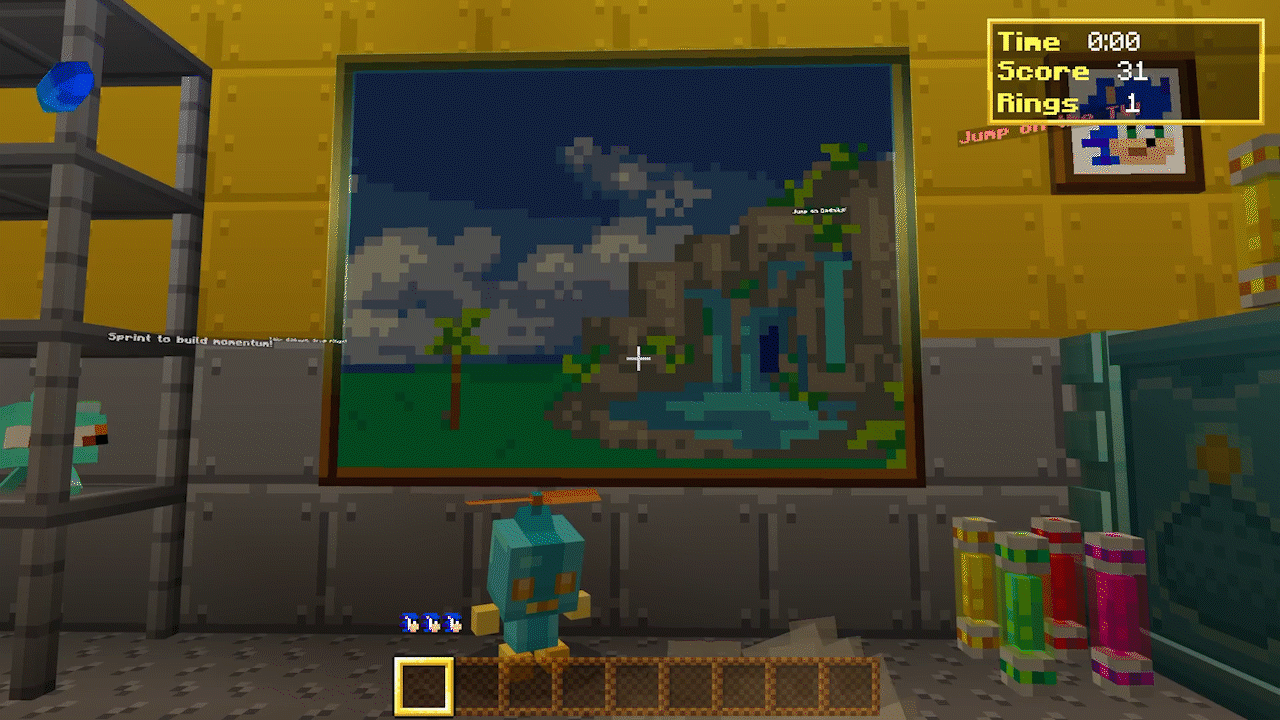 How many Chao are there?
There are 17 different Chao that we have brought to Sonic the Hedgehog in Minecraft! Feast your eyes on the Chao below.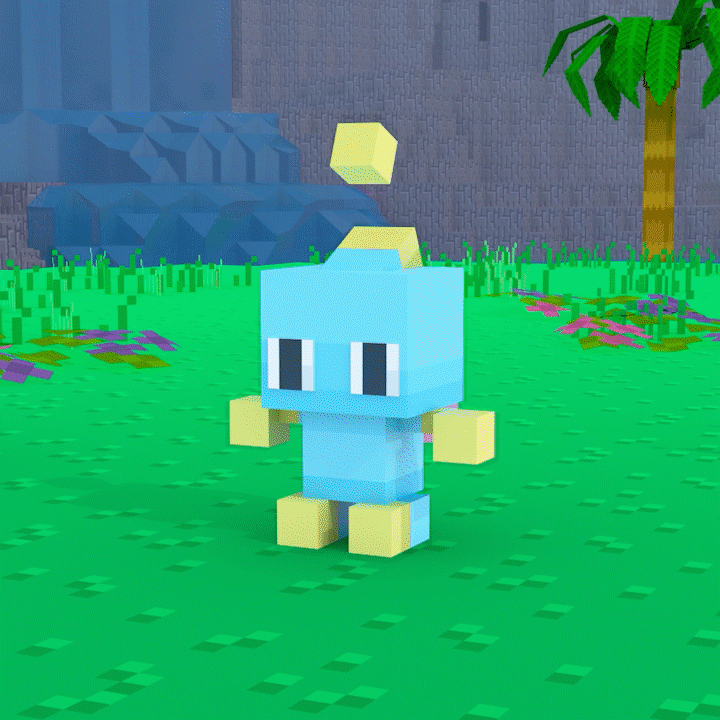 A list of Chao types:
Baby
Bag Head
Dad
Golden
Dragon
Dark
Knuckles

Dark Run
Dark Swim
Hero
Hero Fly
Hero Power
Fly
Emerald

Power
Run
Swim
Tails
Enderchao
Creeperchao