Special Stages
Special Stages are hidden large rings found around Acts while playing through Sonic the Hedgehog, upon completing one of these Special Stages you'll be rewarded with a Chaos Emerald!

Each special stage is located in a different hidden spot depending on the zone you're playing, the ways to find the different Special Stages is listed below:


| | |
| --- | --- |
| Zone | Location |
| Green Hill Zone (Green / Blue Chaos Emeralds) | Behind breakable walls found throughout the acts. |
| Chemical Plant Zone (Purple / Red Chaos Emeralds) | Behind doors unlocked by pressing buttons found throughout the Acts. |
| Sky Sanctuary Zone (Yellow / Silver Chaos Emeralds) | Found through hidden teleporters. |
| Eggman Mode (Cyan Chaos Emerald) | Completing Eggman Mode |

(A special stage entrance on Green Hill Zone)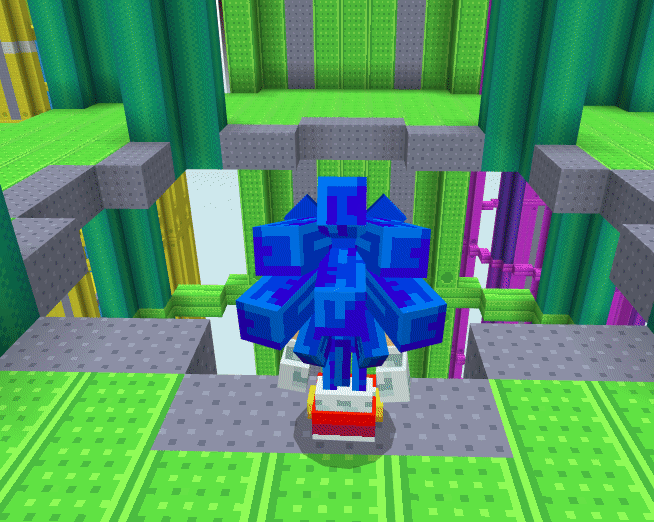 (A player entering a Special Stage)


Chaos Emeralds

Chaos Emeralds are found at the end of all Special Stages, they're used to boot up the platform in the center of the hub to unlock Super Sonic, after collecting a Chaos Emerald you simply go near the platform in the HUB to attach the Chaos Emerald.